Description
TOCOVID SupraBio Promemo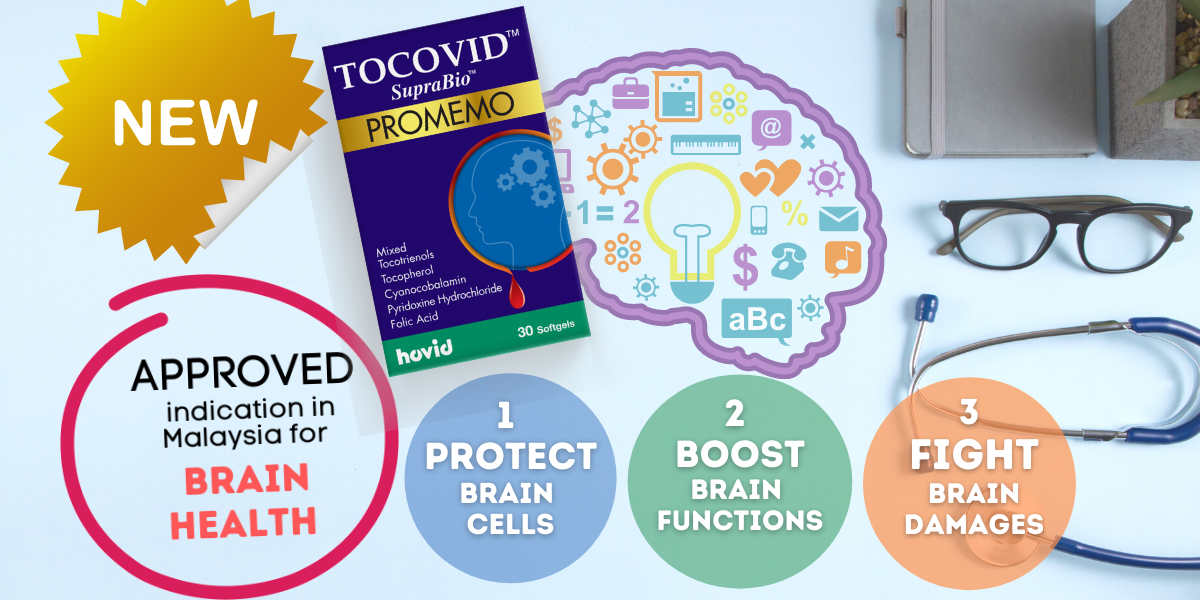 TOCOVID Promemo is a new TOCOVIDrange formulation with clinically proven beneficial in supporting brain health, especially in those senior citizens to maintain a healthy and active brain.
Promemo is formulated with the combination of Palm Tocotrienols and Vitamin Bs (Folic Acid, B6 and B12) in protecting the brain cells, boosting brain performance and fight against brain destruction.
Protect – Palm Tocotrienols protect brain cells.
Boost – Folic acid boosts the brain performance.
Protect – Vitamin Bs fight against brain destruction.
Recommended Dosage:
1 soft gel twice a day to support brain health.
Active Ingredients:
Each soft capsule contains:
• Mixed Tocotrienols 200mg
• d-Alpha-Tocotrienol 62.5mg
• d-Beta- Tocotrienol 10mg
• d-Gama-Tocotrienol 91mg
• d-Delta-Tocotrienol 36.5mg
• d-Alpha-Tocopherol 49mg
• Cyanocobalamin 0.25mg
• Pyridoxine Hydrochloride 10mg
• Folic Acid 0.40mg
30 Softgels in a bottle; Reddish Brown Capsule
Tocovid Vitality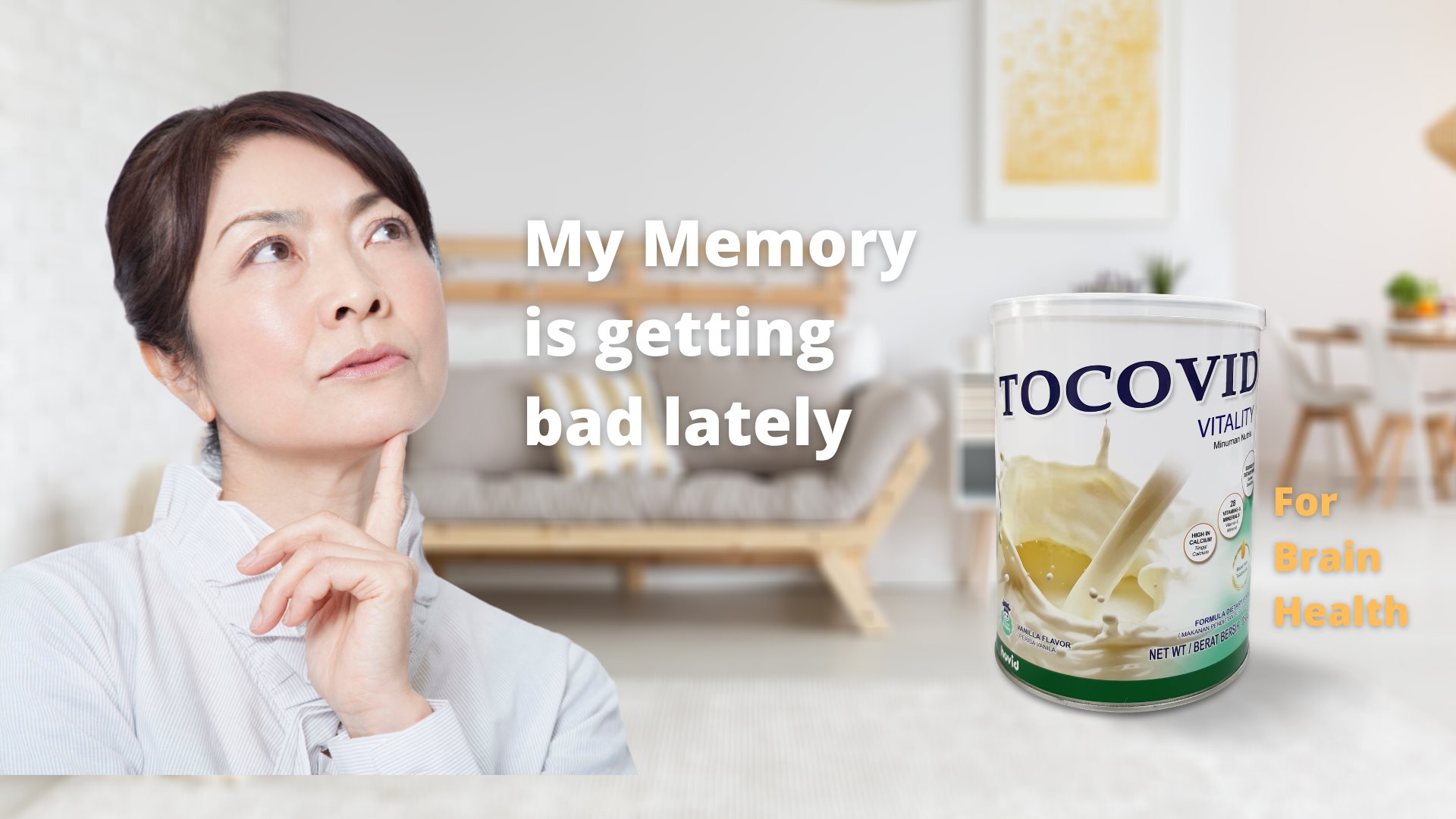 A nutritional drink keeps brain and body healthy
✓ Consists of Palm tocotrienols (Vitamin E) to protect brain cells
✓ Complete Vitamins and Mineral
✓ Healthy formulation of low fat, low sugar
✓ Suitable for diabetics and people with cholesterol, hypertension and cardiovascular diseases.
After 50's the Body and Brain needs extra nutrition to keep them continue to be healthy and active, to enjoy life well beyond 50 years old. The NEW TOCOVID VITALITY Nutritional Drink contains a complete nutrition to keep BOTH the BRAIN and BODY active! It is uniquely added with the goodness of Palm Tocotrienols to protect brain cells and comes with 6 Goodness to keep up energized and healthy.