Description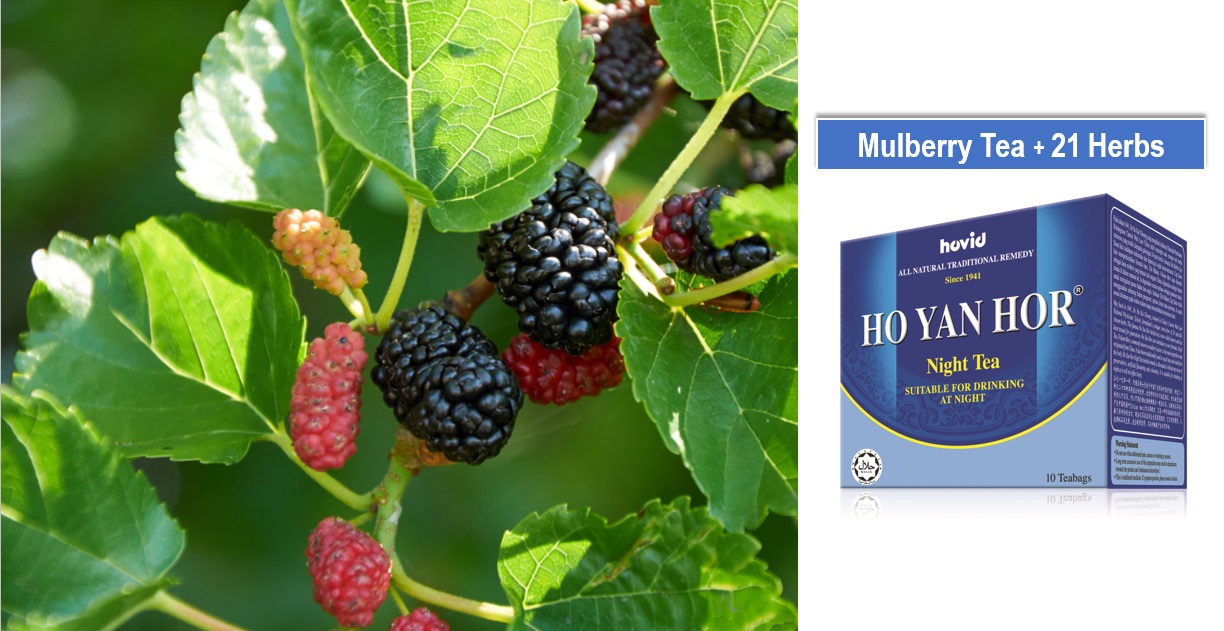 Ho Yan Hor Night Tea
An exquisite concoction of 21 selected Traditional Medicinal herbs with premium Mulberry tea leaves that has many medicinal values:
• Help to relief body heatiness, relax, unwind, for a good night rest
• Manufactured under GMP manufacturing to ensure quality and hygiene
• Natural. No preservative. No artificial coloring
• Caffein FREE – suitable to drink at night
Recommended usage:
Drink cup of hot Ho Yan Hor Night Tea after dinner, help for a good rest and recharge to anticipate challenges for the next day.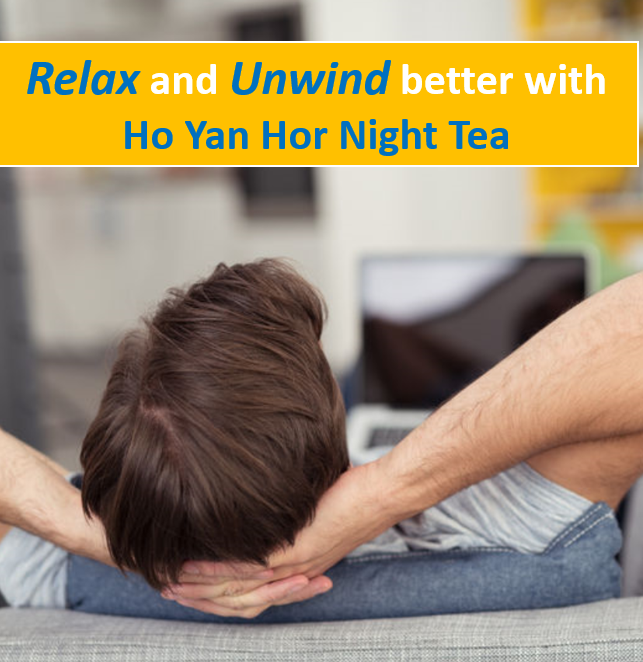 Interesting facts about Mulberry Tea
1. Mulberry tea leaves have 25 times more calcium in comparison to milk.
2. It has ten times the fiber of green tea and more iron than spinach.
3. It also contains beta carotene and vitamin C antioxidants.
4. It contains Magnesium that is essential for normal functioning of nerves, muscles and maintains normal heart rhythm.
5. Contains vitamin B2, helps in the production of red blood cells and manages energy production.
Studies on Mulberry Tea in fighting diseases
Lowers Blood Glucose Levels American Journal of Chinese Medicine (published in 2012) reported that Mulberry leaves contain gallic acid that can be beneficial in managing blood glucose.
In 2007, The Diabetes Care reports that diabetic patients who took mulberry extract shown lesser glucose spikes in the first 2 hours after food. Reduces Bad Cholesterol
In 2013, "BioMed Research International" published that mulberry leaf powder helps to lower triglyceride and LDL cholesterol levels, with 280 grams three times regularly for three months.
Anti-Inflammatory Effects In 2013, the study published in Journal of Functional Foods summarizes that inflammation caused by chronic diseases can be treated by mulberry leaves.
In 2010, research on rats shown a reduction in swelling and inflammation on induced wounds on rat paw.